Welcome to Akiva School...
At Akiva School, we teach to the whole child, focusing on the intellectual, social/emotional and moral character development of every student. We promote independent, creative thinking, anchored in Jewish values and a strong Jewish identity.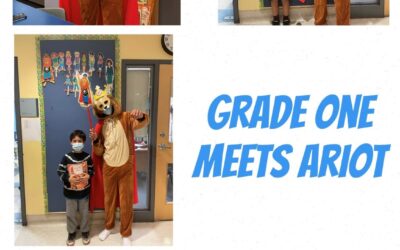 This week, Grade 1 students received their first Ariot book (a workbook the students will use to learn how to read and write in Hebrew). from surprise guest, Ariot, the Hebrew speaking lion.
read more