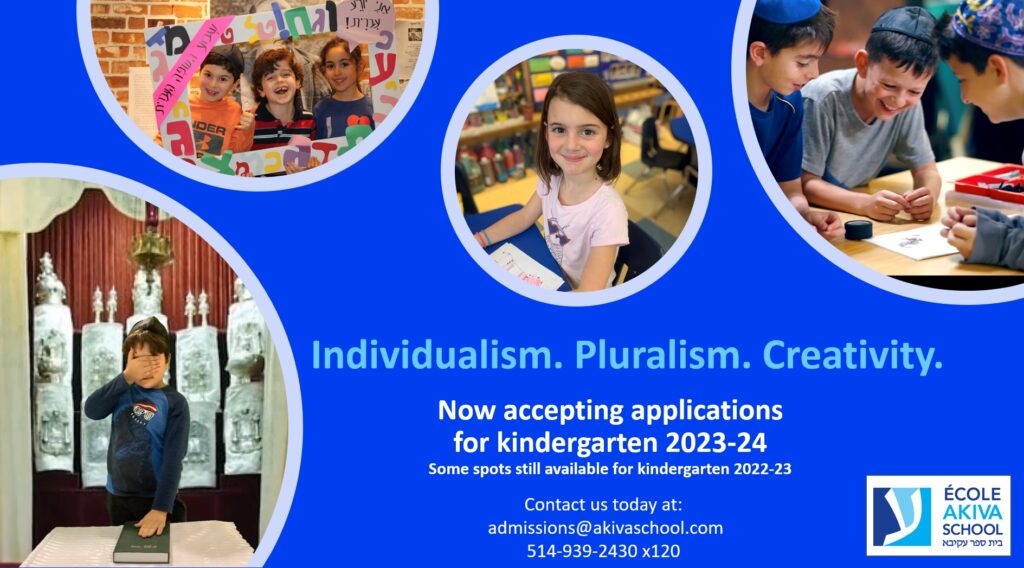 Find out more about the Akiva kindergarten experience.
Contact Heather Ingberg, Admissions Coordinator to ask about availability in the kindergarten Class of 2022-23 and Class of 2023-24.Don't delay to find out how your child would benefit from Akiva School – classes are filling up early!
Click here to find out more about the Admissions Process.
Click here to apply online.