Tuition Assistance Programs

Akiva School is committed to making a Jewish education at our school affordable for everyone. There are two options for parents considering tuition assistance at Akiva:
The Access and Affordability at Akiva (A+A@A) program through the school or,
The CAPS Program through Federation CJA's Generations Fund
 Program information


Access and Affordability at Akiva
The Access and Affordability at Akiva enables all families to have access to a Jewish education.  Families can apply using the centralized JCAP platform at the following link:
Deadline for applications:  Applications for the following school year should be completed by May 12th, 2023 in order for families to receive their new tuition fees amount by June 30.  All applications filled out later will receive a delayed answer.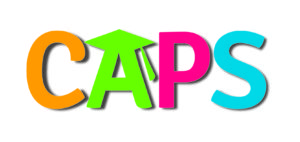 Generations Fund CAPS Program
The Generations Fund CAPS program makes Jewish school more accessible and affordable by providing subsidies and tuition freezes for middle-income families. To apply for CAPS, please use the following link:
Jewish Schools Montreal | Scholarships Education | Generations Fund
Deadline for applications: The deadline to apply for CAPS for the school year 2023-24 is April 3, 2023, at noon.
CAPS program is made possible through the generosity of Federation CJA, The Jewish Community Foundation of Montreal and generous donors.
The school stresses confidentiality in its handling of all matters relating to tuition assistance. You may schedule a private meeting with Suzana Rajic, Assistant Head of School – Operations, for any questions or to discuss your family's personal circumstances at 514-939-2430 or suzana@akivaschool.com.
For more information please see our FAQs or download our AAA & CAPS information flyer.