Facility
The newly renovated campus of Akiva School provides a top notch facility to support our children's learning experiences. Some of our school facility highlights include: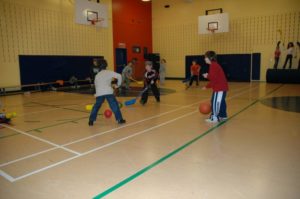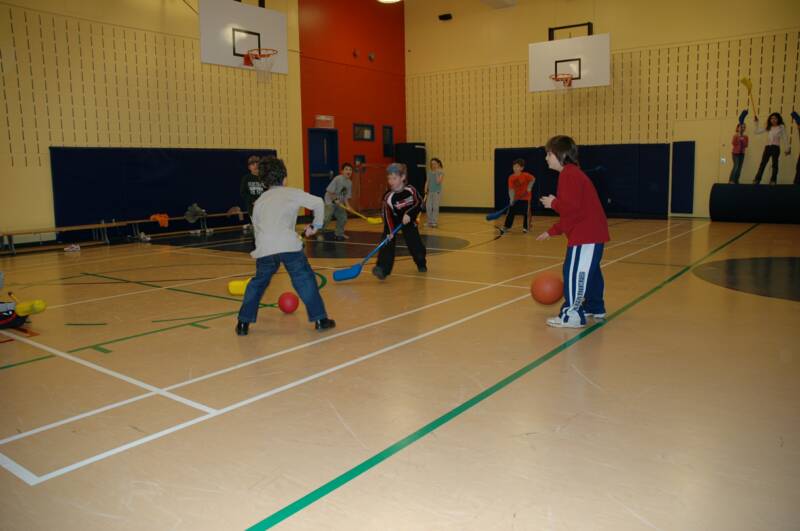 A beautiful full size gymnasium:
Athletics and teaching healthy lifestyle habits are important parts of the Akiva School's approach to developing the "whole child". Our newly built, full size gymnasium offers a safe and positive environment for our students to develop gross and fine motor skills, teamwork and important social skills through athletics.
---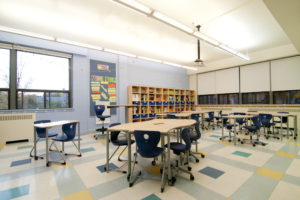 New classroom designs to promote more active learning:
Akiva School is piloting, in grades 4 and 5, a new classroom design featuring new furniture in line with their focus on holistic education where the child is at the center of the learning. New tables, seating arrangements and modular design will allow more free movement and collaboration. Students will be able to get up, move, explore different learning scenarios and can take an active lead in their learning.
---
The iLearning Center:
The Akiva School iLearning Center provides valuable resources to help support our students' education. The iLearning Center includes: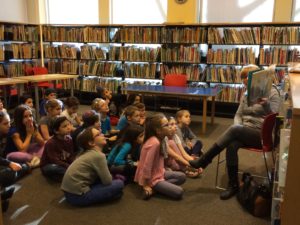 One of the most important skills any child can learn in elementary school is the ability to read independently and effectively. Our large school library helps support our language programming by offering our students a wide selection of age appropriate fiction, non-fiction and educational reading.
Private learning rooms
For students requiring additional learning opportunities, the iLearning Center offers rooms for one-on-one learning with Center for Learning specialists.
---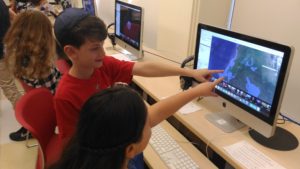 State of the art technology:
Technology plays a strategic role in today's elementary classrooms. As part of our iLearning Center, Akiva School has a full computer lab for students. The school however also places a strong focus on integrating technology within the classroom. All classrooms are equipped with SMART Boards to enable fun and engaging interactive learning resources. The Akiva School is constantly looking into new technology tools to further broaden our students learning horizons.
---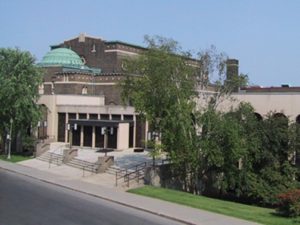 Access to Shaar Hashomayim Synagogue facilities:
Akiva School has a strong partnership with Montreal's largest and most prominent synagogue, the Shaar Hashomayim and is integrated with its first class facilities. Akiva School is able to take advantage of the synagogue's beautiful sanctuary, banquet halls and meeting rooms to hold school wide events and celebrations.