Admission Process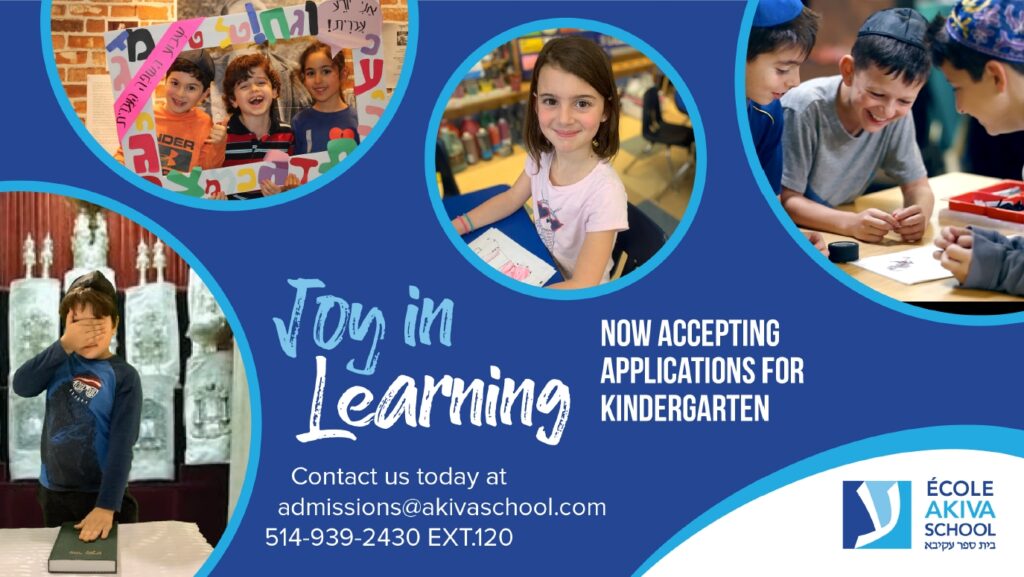 We are now accepting applications for kindergarten 2022 and 2023.  Contact us today for more information. 
Akiva, a premier Jewish elementary school in Westmount is a unique educational institution committed to a whole child approach to academic excellence. With a varied cultural and religious parent body, we welcome application submissions from families seeking excellence in secular and Jewish studies.
Priority for admission is given to siblings and alumni of Akiva School. Admission decisions also reflect our commitment to creating classes that reflect an appropriate balance of boys and girls and ensuring everyone in our community share the same school mission and values.
 Admission Process for new families/children entering kindergarten:
The official registration process for kindergarten begins 2 years before the child's entry into school. We encourage parents to contact Heather Ingberg, our Admissions Coordinator, to find out more about our school.
Click here to apply online. Please note that part of the online application is a $50 application fee is necessary to process the application.
 Following the submission of your application the Admissions Coordinator will contact you to schedule an interview with members of our administrative team including the Head of School.
Accepted families will be notified by our Admissions Coordinator for next steps in school registration.
Please contact Heather Ingberg, Admissions Coordinator, at (514) 939-2430, ext 120 for all your admission questions.