Activities
At Akiva School, activities outside the classroom are an important part of school life. Extracurricular activities can empower students to make their own decisions and help them gain vital experience and skills to lead them on the path to their future. We offer a range of opportunities for our students to learn, grow and shine.
Extracurricular Activities
The Akiva School offers  full menu of extracurricular activities, at lunch and after school, from which to choose, such as:
Gymnastics
Soccer
Chess team
Hockey
Kung Fu
Drumming
Inter-school Basketball teams
Art classes
Intro to Engineering
Science with a Bang classes
Improvisation de danse contemporaire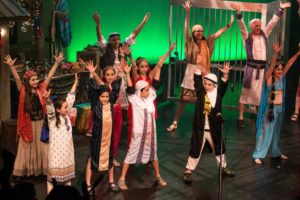 The Akiva School Players
Every year Akiva School puts on a full scale production at the Segal Centre for Performing Arts. Organized entirely by dedicated parents, The Akiva School Players' performances are a spectacular showcase of Akiva parents and children working and playing together in a unique Akiva learning experience.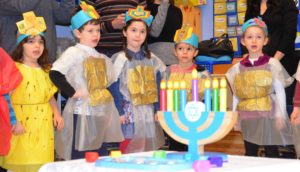 Holiday Celebrations
Celebrating Jewish holidays and traditions help affirm our connections with the past, present and future as well as remind us of the Jewish values which we hold dear. Every year Akiva children and their families come together as a whole to celebrate Jewish festivals and community milestones.