Annual Giving Campaign 2021
Thank to the Akiva Community for an amazingly successful Campaign!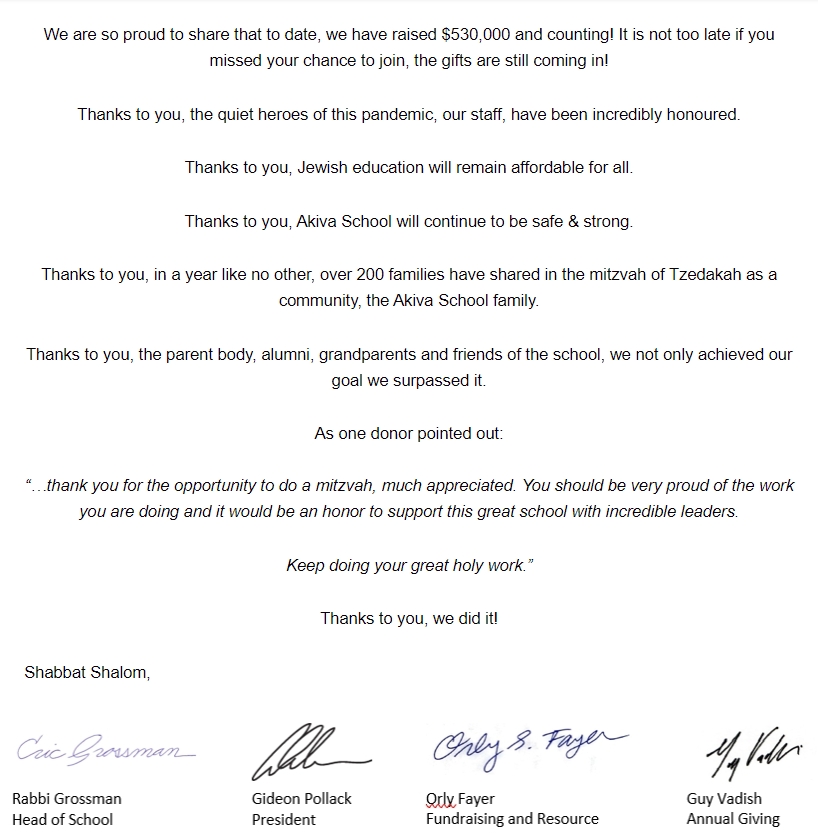 Akiva School is a special place of learning for our students, providing innovative programming with teachers who go above and beyond, against the backdrop of a close community who all support each other. This year, we appreciate the strengths of our school even more as we continue to work together as a community to provide an unparalleled educational experience to our students during unprecedented times in our world.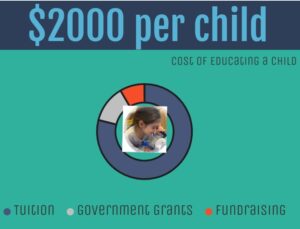 It takes close to six million dollars a year to provide the unique Akiva education to our students.  Tuition and government grants cover 90% of our costs, but, as in the case of nearly all private schools, this is not enough to cover all the costs of an excellent education.  Every year,  from our  Annual Giving Campaign, we need to raise approximately an extra half a million dollars or $2000 per child.  This year, the impact of COVID has touched all of us and has directly affected our budget with increased expenses. For example:
The number of students on tuition assistance has increased by over 20% as Akiva School continues our commitment to enable every student to have access to a Jewish education.
Keeping our students and staff safe by implementing the necessary COVID hygiene and safety measures such as plexiglass installation, cleaning supplies, microphones for teachers, the outside tent for recess and new ventilation equipment, represents a new extra cost to the school.
Our Akiva Online! Distance Learning has been vital in enabling our school to navigate the tumultuous times of the pandemic while not disrupting the learning of our students, but it has also added another significant expense to our budget.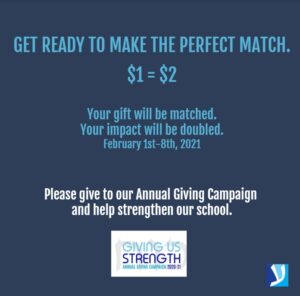 Matching Gift Initiative
This year, thanks to the generosity of some amazing donors, in honour of our true heroes – the teachers and staff of our school, all Annual Giving Gifts will be matched.
In gratitude of our teachers and staff in our school:
Please double your gift and we'll double that!
4x the impact for our school!
For more information on giving opportunities, please contact Cindy Warren, Head of Advancement.
Thank you for your continued support of our school.
.