Annual Giving Campaign
Akiva School is a special place of learning for our students, providing innovative programming with teachers who go above and beyond, against the backdrop of a close community who all support each other. This year, we appreciate the strengths of our school even more as we continue to work together as a community to provide an unparalleled educational experience to our students during unprecedented times in our world.
Your gift will enable Akiva to keep doing what we do best – educating children to be solid citizens and passionate Jews. Your gift for tomorrow's generation is the opportunity to leave an indelible mark on Akiva School as well as our local Jewish and broader community forever. Please join us.
Annual Giving Campaign 2022-23 – Week of February 6th 13th, 2023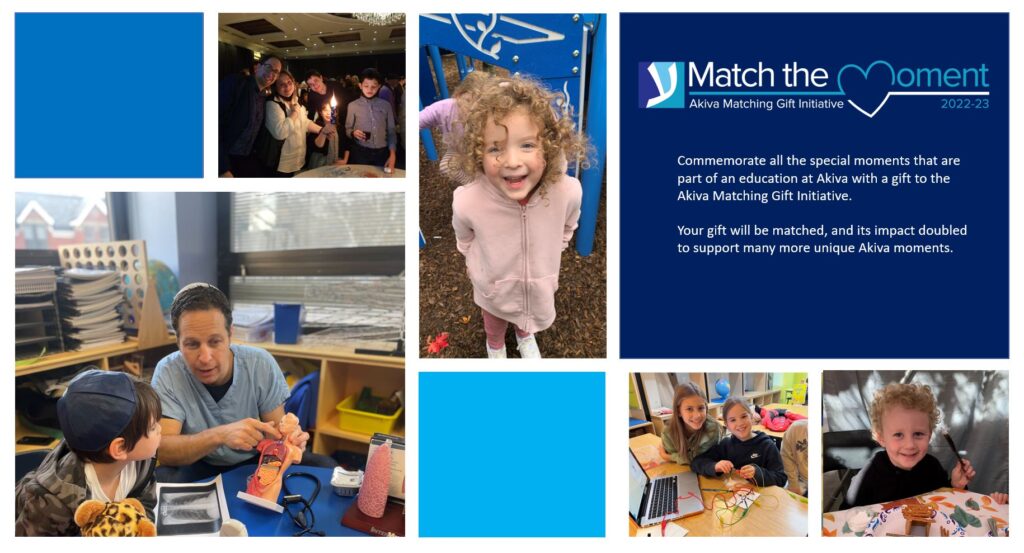 Join us in celebrating all the special moments at Akiva School, all gifts during the Matching Gift Initiative week will be matched and its impact doubled.
Click here to match your moment and give a gift!
For more information on giving opportunities, please contact Cindy Warren, Head of Advancement.
Thank you for your continued support of our school.