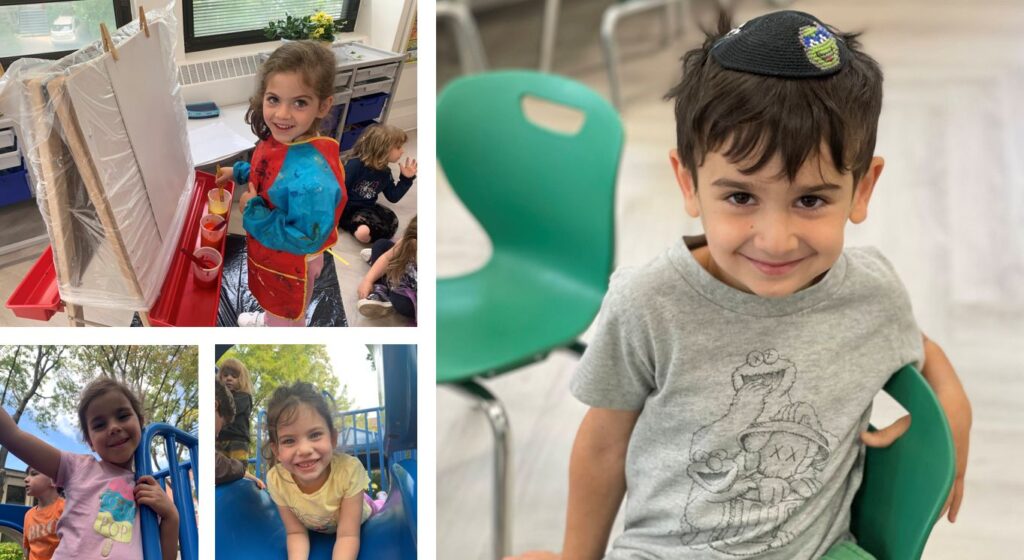 Our Akiva Junior Kindergarten Program follows a government mandated curriculum taught through the Akiva educational lens.  Students learn three languages, English, French and Hebrew.  Jewish life programming brings the beauty of Judaism into the classroom through prayer, music, song, holiday celebrations and art.  Our 4- year-old students also stay active in our Akiva gym program and visit our Sam & Naomi Fayer Innovation Lab to build robots, do programming and experiment with hands-on projects.
The Junior Kindergarten Room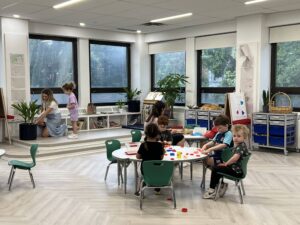 Our new Junior Kindergarten room has been created for the learning needs of our 4 year old students.  This spacious new room incorporates natural materials such as wood and plant greenery to create a peaceful and engaging room in which our students can thrive and learn every day.
Schedule and Hours
The Junior Kindergarten Program has the same hours as the Kindergarten program: 8:00am – 3:30pm.
Extended day until 4:15pm and afterschool supervision until 5:15pm are offered for an additional fee.
Students have a 40 minute outdoor recess as part of their lunch period during which they will run and play with friends in our beautiful Akiva backyard playground.
An optional hot lunch program is offered.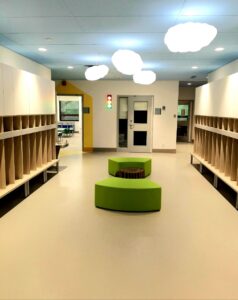 Part of the Rosemary and Mel Hoppenheim Early Learning Center
The Junior Kindergarten program is nestled in the beautiful new Rosemary and Mel Hoppenheim Early Learning Center, our completely renovated area for our Junior Kindergarten and Kindergarten students.  The Rosemary and Mel Hoppenheim Early Learning Center is designed for the learning needs of our youngest students.  With brightly coloured walls and lighting, custom made individual cubbies, and a private bathroom just for our Junior Kindergarten students, the area helps our students feel the warmth, joy and excitement of their Akiva School days.