Josh Laxter – Class of 2006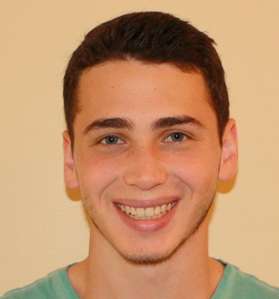 Name:   Josh Laxer
Graduating Year: 2006
High School: Bialik
University: McGill University: Major in Neuroscience, Minor in Finance
Profession: Student/ Lab Assistant
Bialik : McGill Math and Science Award, Honor Roll
Dawson College: Entrance Scholarship, Honor Roll
McGill: J W Mcconnell Entrance Scholarship, Alan and Harriet Susie Tenenhouse Scholarship in Science
1. How did Akiva prepare you for high school? 
Grade 7 was definitely an easier year coming due to having come out of Akiva. My teachers in grade 6 (Stacey, Anca and Dina) prepared me extremely well for the heavier course load of high school.
2.  What was the most important thing that you learned from your experience at Akiva? 
Looking back on my experience at Akiva, I would say that most important things I learned were the value of community and communal responsibility. Akiva helped me appreciate both the differences and similarities of my peers, and is an institution that fosters respect for one another. You can really understand why it's fondly referred to as the Akiva family.
3.  What were your fondest memories at Akiva?
 Akiva has an enormous amount of activities, projects and outings, many of which I remember fondly. Some include the grade 6 Ski Day, trips to the Olympic stadium, grade 5 Career Day, camp Akiva and the book fashion show. Another aspect that stuck with me were the theme projects in grade 6 such as drug awareness, disability awareness and Black History month.
 4. Why should a parent choose to send their child to Akiva?
Akiva is an inclusive school that embraces the diversity of its students. It's a place where everyone feels comfortable, and support is available for students in both an academic and social function. In addition to preparing me academically for the subsequent stages of education, it gave me a strong base in three languages, an understanding and appreciation of Jewish holidays, traditions and history and helped foster a sense of independence and social responsibility that helped me grow as an individual. I also have many close friends that I made at Akiva, and I know that the sense of community my classmates and I left with has caused us to largely keep in contact with one another.
5. What was your desired profession when you graduated Akiva?  Where are you at now? 
Well, for grade 5 Career Day my poster was about being a plastic surgeon, so I guess I probably thought that was cool. My career aspirations have definitely varied over the years, and unfortunately I can't claim they're any clearer today. Medicine, Finance, business and biotech are probably the four areas from which I am going to eventually choose.