Kelsey Wiseman – Class of 2008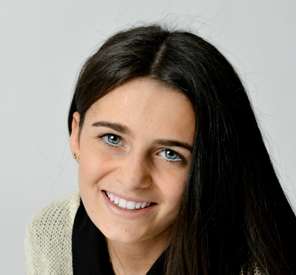 Name: Kelsey Wiseman
Graduating Year: 2008
High School: Lower Canada College
University: University of Toronto
Awards/Special Mention: Graduated with High Honors from Lower Canada College and Lower Canada College Pre-University, Duke of Edinburgh Gold, Silver, and Bronze Award, Bruce M. Hicks Public Service Award, James E. Fulmer Political Science Prize, University of Toronto President's Scholarship, Pre-University Creative Writing Prize, Graduate Award of Excellence in English and French, Media Prize, and Theatre Arts Prize.
How did Akiva prepare you for high school?
Every class, every piece of homework, and every project is designed with the intention of preparing students for high school. Although the same can be said for many other primary schools, Akiva is special in that it goes above and beyond its pedagogical requirements: autonomy and organizational skills, for instance, are taught and learned from a very young age. In fact, upon entering high school, I was perhaps the most prepared of all my friends who had graduated from different schools. I attribute this fact, along with my subsequent successes, wholly to Akiva.
What was the most important thing that you learned from your experience at Akiva? 
Akiva provided me with the foundation to succeed both academically and socially in high school and beyond. More importantly, though, Akiva taught me how to be better person in my religious and familial community. Through projects such as Generation-to-Generation, Leadership, and many more, Akiva helped me develop into who I am today; for this, I am eternally grateful.
What were your fondest memories at Akiva?
Of all my great memories at Akiva (and there are many!), my most adored would definitely be those spent at Camp Akiva. Eating pizza, playing games, and bonding with teachers and peers, alike, I honestly cannot remember a single person who opted out of this experience—and with good reason.
Why should a parent choose to send their child to Akiva?
More than being an outstanding school, Akiva is a warm and inviting environment for all students and parents involved. The academic programs, extracurricular activities, and general philosophy are designed to promote both pedagogical and personal success, and as someone who has experienced these facets at first-hand, I can attest to their efficacy. I am so grateful and indebted to the Akiva School.
What was your desired profession when you graduated Akiva? Where are you at now?  
Upon graduating from Akiva, I yearned to be a journalist; now, however, I am double-majoring in International Relations and Ethics, Society, & Law in hopes of eventually practicing as an international business lawyer.