Support Akiva School through the Akiva ORT Gala 2019
Sunday December 8th, 2019
Place des Arts
Join us for an unforgettable evening at this year's ORT Gala and help support Akiva School ! On Sunday December 8th, experience the magic of Mat Franco, winner of last year's America's Got Talent.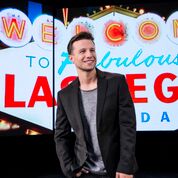 What is ORT you ask?
ORT is the world's largest Jewish education and vocational training non-governmental organisation. Every year, the ORT Gala Event helps raise valuable funds for Jewish day schools.
What does that have to do with Akiva? How does our school benefit?
Thanks to a very generous donor, all Jewish schools are offered the opportunity to raise money by selling ads, sponsorship and tickets to the event, with all funds returning directly back to their school. To make it clear, 100% of funds raised through Akiva, come to Akiva!
Click here to download the ORT Order Form for tickets, advertising or sponsorship opportunities:
For more information,  please do not hesitate to call Cindy Warren, Head of Advancement, at the Akiva office (514-939-2430) or by email to cindy@akivaschool.com