Welcome to Akiva School...
At Akiva School, we teach to the whole child, focusing on the intellectual, social/emotional and moral character development of every student. We promote independent, creative thinking, anchored in Jewish values and a strong Jewish identity.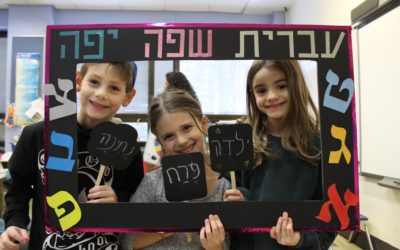 The week of January 15th, Akiva School celebrated Hebrew Language Week, coinciding with the birth date in the Hebrew month of Tevet of Eliezer ben Yehuda, the driving leader in the revival of the Hebrew language. Throughout this week, our love for the Hebrew language...
read more