Welcome to Akiva School...
At Akiva School, we teach to the whole child, focusing on the intellectual, social/emotional and moral character development of every student. We promote independent, creative thinking, anchored in Jewish values and a strong Jewish identity.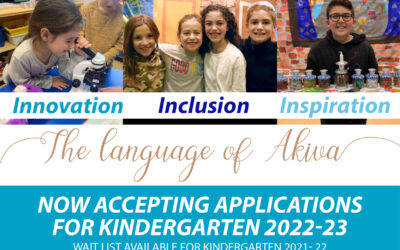 To find out more about kindergarten at Akiva School, contact Heather Ingberg, Admissions Coordinator. Click here to start the application process and be contacted by our Admissions Coordinator for Kindergarten 2022-23, please click here.
read more