Welcome to Akiva School...
At Akiva School, we teach to the whole child, focusing on the intellectual, social/emotional and moral character development of every student. We promote independent, creative thinking, anchored in Jewish values and a strong Jewish identity.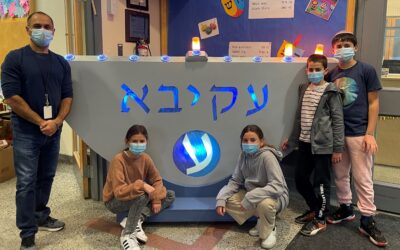 This year a group of grade 5 students helped build a beautiful, BIG Akiva outdoor Chanukkiah which was lit up on each evening of Chanukkah. Learning about the holiday while exploring the circuitry, geometry and physics behind structural design is the perfect example...
read more